https://hodigital.blog.gov.uk/want-to-work-on-digital-services-that-matter/
Want to work on digital services that matter?  
The Home Office Digital Internship programme offers paid placements to people with a passion for user-centred digital services.
You'll follow a structured development path with access to mentors and internationally recognised qualifications. At the end of the placement, you'll be able to apply for a permanent position at the Home Office.
Apply for a internship place
Applications are now open for the 2019-20 Home Office Digital Internship programme. You can apply for internship roles in:
Why join the Home Office?
The Home Office is the lead government department for immigration and passports, drugs policy, crime, fire, counter-terrorism and police.  It has been at the front line of keeping citizens safe and the country secure since 1782.
Digital is changing the way the Home Office works, building and iterating online services that help keep the UK's streets safe and its borders secure. You'll get the chance to work on high profile projects that make a difference.
The starting salary is £27,001 (£29,040 or £33,032 for software engineering interns) and you'll get 25 days' annual leave plus bank holidays.
You'll also be able to join the Civil Service pension scheme and will have access to other benefits such as flexible working options and season ticket loans.
  How to apply
There are 3 stages in the recruitment process:
an initial application, in which you submit your CV and examples of your work
a phone interview
a face-to-face interview and a task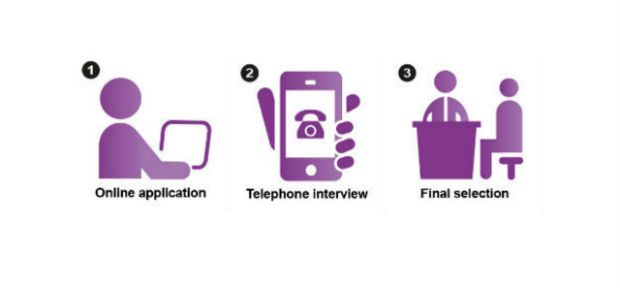 The Home Office is committed to attracting and retaining talent from diverse communities, so we follow the Guaranteed Interview Scheme (GIS). This means applicants with disabilities only need to meet the minimum qualifying criteria to progress to the phone interview stages of assessment.
You'll be able to tell us about any reasonable adjustments you might need to complete any part of the recruitment process.
If you're offered a role, you'll be put forward for security clearance. If you apply for security clearance you should usually have been continuously resident in the UK for 5 years. If you do not meet the normal residence criteria, we'll judge your application on a case-by-case basis.