If you're looking for a career where you can put your passion for research to practical use, then may I suggest you consider becoming a user researcher. It's an exciting, challenging and rewarding role that could be the opportunity you've been looking for.
After trying my hand at a variety of careers, I decided to go back to university as a mature student to study for a master's degree in social research. It was there that I developed a particular interest in qualitative research.
After I graduated, I spotted an advert on the Civil Service Jobs website for the Home Office Digital Internship Programme, with placements offered in user research. Although I'd never heard of this as a profession, my qualification and research experience matched the job description and skillset, so I gave the application a shot. It was a demanding application process that tested me at every point. The effort was worth it and I managed to earn my place on the programme.
The first 6 months
My first 2 weeks were spent on an intensive course on how to use agile methods in software development. Agile methods were completely new to me and we were taught useful and practical ways to work in multidisciplinary teams and how to keep user needs in mind at all times. Getting feedback from the people who would be using government services was shown to be an essential part of the development cycle. I could see that user research was a vital part of this process and it was incredibly encouraging to learn that qualitative research is taken seriously.
I was then given my first project, working with a development team to build a service that allows non-EU citizens to prove their right to work in the UK. I was taking part in practical research sessions within the first 2 weeks, with representative participants I'd recruited. We observed refugees using a digital prototype so we could explore what was working and what was proving difficult to understand.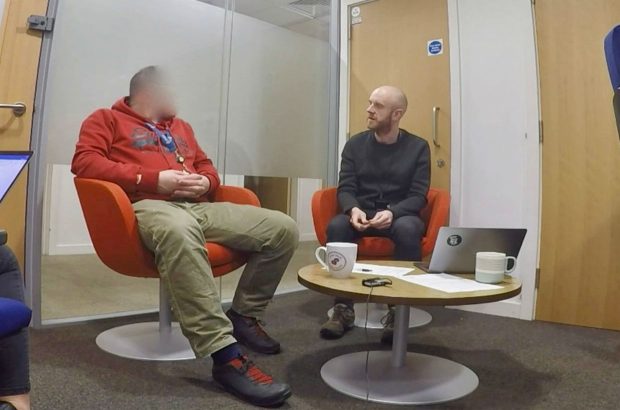 Working with other interns
All interns are also given their own project to manage. This includes planning and designing everything while engaging with stakeholders to get feedback on our progress. Our project this year is Mentor Match and sees us working to improve a mentoring service for civil servants. It's been a superb experience and gives us an opportunity to work as an agile team and learn from each other.
I've also been encouraged to attend training that will help support my learning development. I was lucky to be accepted on a 6-month leadership programme, which gives me access to fantastic coaching and the chance to work with others from a wide range of professions. We're involved in research to improve an initiative that engages young people in social action. It continues to be an experience I'm learning so much from.
Next steps
I'm looking forward to where my role as a user researcher at the Home Office will take me. It's been fascinating to work on such complex projects and to see how they're run.
I've been given excellent opportunities to work alongside experienced colleagues and develop my skillset.
Applications for the 2018 Home Office Digital Internship Programme are now open. Placements are offered in the user research, interaction design, content design, service design and software engineering professions.