One of the big challenges facing digital, data and technology (DDaT) departments is recruiting, training and retaining civil servants.
That's why, in 2015, we created the Home Office Digital Internship and Junior Development Programme. It launched with a small cohort of user centred design (UCD) interns while we tested and refined the model.
Following a couple of years of success, we decided to scale up the programme and widen its impact. This year we have grown to cover 5 roles and taken on 20 interns.
The programme currently offers placements in:
user research
interaction design
service design
content design
software engineering
Interns spend up to 4 days a week with a project team alongside focused study and a self-led charity project. They get the opportunity to experience projects within different portfolios, learning from a variety of senior mentors. In 2019, we plan to add placements in IT Operations, Product and Delivery, Technical, and Data.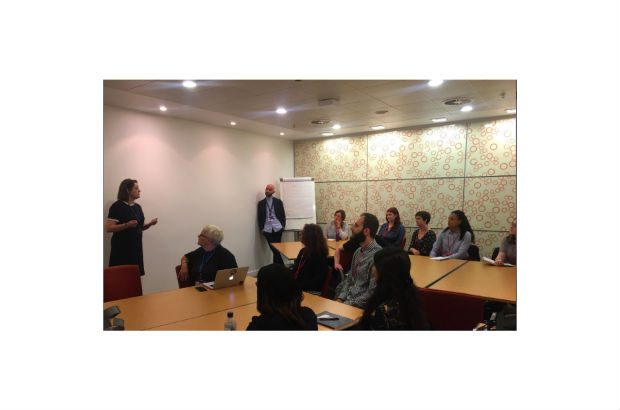 Talent spotting
This year, we received more than 450 applications across the 5 professions. These were sifted within 4 days. Next came 130 telephone interviews, conducted over a week. Following those, we made formal offers – all within 6 weeks of the application closing date.
One of our past interns, who has just been promoted to a senior executive officer role, reflected that: "The Home Office user research internship programme has been fantastic. It's given me the chance to get hands-on experience of how to do research right – from discovery through to live. The internship is very supportive of learning and training, which has helped me to quickly build up my research and analysis skills."
Celebrating success
The Digital Internship and Junior Development Programme is a success with interns, but it's also received wider acclaim.
As well as being named Technology Development Programme of the Year 2018 at the Corporate IT Forum's Real IT Awards, the programme's lead, Sheffield-based Hannah Turner, was named as a 'Rising Star' at the Yorkshire and Humber Regional Apprenticeship Awards. She's now up for public vote for the National Apprenticeship Awards 2018 Rising Star of the Year.
The Rising Star award seeks to recognise apprentices who have made impressive progress in their career and who have the potential to go even further. The nominees must either be apprentices, or have completed their apprenticeship within the last 2 years.
The awards, which received more than a thousand applications this year, start with regional judging panels. Regional winners are then put forward to the national final to determine the overall winner. For the Rising Star category this final stage involves a public vote with the number of votes taken into consideration when deciding the national winner.
You can find out more about the National Apprenticeship Awards and also vote for Hannah. The ballot closes at 5pm on Wednesday 17 October.
Applications for the 2019 Digital Internship and Junior Development Programme will open in April. You can read more about the programme or email Hannah Turner at Hannah.Turner@digital.homeoffice.gov.uk.