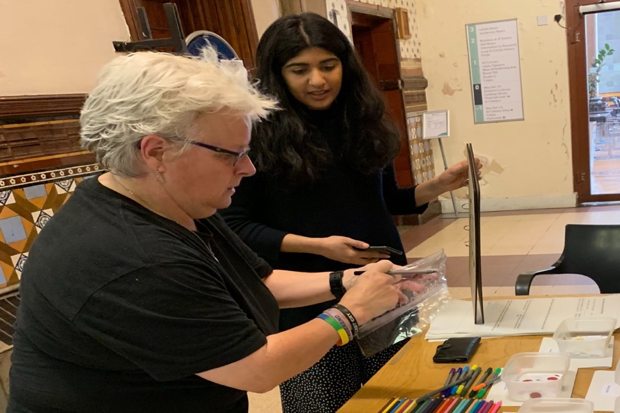 After working in immigration operations, policy and guidance jobs for 20 years, I started to feel that something was missing in my day-to-day work.
When I decided to discover what that was, little did I know I was about to start on a two-year career adventure.
How I started in user research
As part of my immigration role, I had been helping the intranet team out with some user research and it dawned on me that I was really enjoying it, and that I was good at it.
The more I thought about it, the more I wondered if I could do it full time, and I applied for a junior research post.
I got to the interview stage, and although I did OK, I quickly realised that despite having a lot of the right skills, I lacked the breadth of methodology knowledge and the right experience.
It came down to the same old story in many Civil service departments - how could I get more experience if I couldn't get the job?
Starting on the career changer programme
That was when the Home Office offered me a place on the new career changer programme.
Even though it was going to be well out of my comfort zone, the team reassured me that the programme was a 'safe space' to discover if user research really was the right career for me.
So my journey started by joining the programme, with the possibility of moving to a one-year internship at the end of the year.
The career changer programme was all about exposing me to the range of work that user researchers are involved in.
The whole Digital, Data and Technology (DDaT) team made me feel really welcome right from the start, and were always willing to help me and answer my questions, even the 'stupid' ones.
The training programme started to fill in a lot of the gaps I had around user experience and research, and was exactly what I needed.
I was also given the opportunity to work on an internal project of my own with help from a researcher, so that I could start to learn about the wider aspects of research.
My confidence started to build, and I quickly realised that I had made the right choice and that this was the career path for me.
Moving to the internship programme
At the end of the year I was offered a place on the internship programme. This was another big step for me, as it was a very different way of working to what I had been used to as a civil servant.
The internship is focused around learning as you work, with a built in study day and opportunities for me to:
learn and use different research methodologies and techniques
attend relevant courses to build up my user research knowledge
work on a charity project outside the Home Office
Reflecting on my career change
I've come a long way since I made that initial choice, and I don't regret it one bit. Although it hasn't always been an easy journey, I can honestly say it has been worth every step.
If you only take one thing away from this, it is that is always worth having a go at something new. You never know - you might surprise yourself and set off on a totally new career adventure.
Apply for the career changer programme

Applications are now open to civil servants for this year's career changer programme.

To apply, sign in to Civil Service Jobs and search for 'User Research Career Changer Programme'.