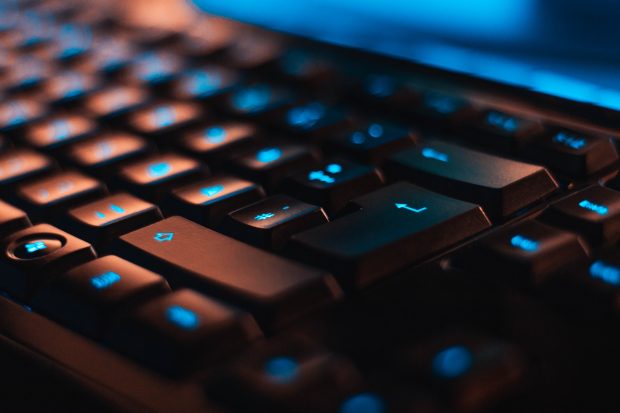 Graduates of any discipline with dreams of a digital career can now apply to join our two-year Home Office Digital, Data and Technology (DDaT) Dynamic Development Scheme (DDS).
The scheme offers graduate recruits the opportunity to gain broad experience with a view to identifying a fit for individuals' preferred career specialisms.
How the scheme works
During your first year on the scheme you will work within DDaT multidisciplinary teams. By undertaking two consecutive six-month placements supporting one or more DDaT projects, you will gain broad exposure to colleagues across the wider profession.
During your second year, you will complete a 12-month placement choosing one of six specialisms:
business analysis
data analysis
delivery management
performance analysis
data and identity policy
portfolio management office / project management
Pay, reward and training benefits
The scheme offers a competitive starting salary along with an excellent pension, generous training and development as well as coaching and mentoring opportunities.
Minimum requirements necessary to apply
You'll need to have achieved a minimum 2:2 degree in any subject, be passionate about working within the digital, data and technology profession, and will need to:
possess strong written and verbal communication skills with an understanding of the use of different channels and formats to suit varied audiences
have strong people skills, with the ability to build effective stakeholder relations, both internally and externally
demonstrate robust analytical and problem-solving skills
be an effective team player working as part of a multidisciplinary team
demonstrate strong multi-tasking, planning and organisational capability
demonstrate logical and critical thinking with the ability to investigate, evaluate and quickly grasp new and complex issues or concepts
Lucy and Michael have recently completed the DDS scheme and share their experiences here.
Introducing Lucy
Hi, I'm Lucy McLaughlin. In 2018 I joined the scheme. I studied Biochemistry at university and decided that I was ready for a change from science after graduating.
The DDS offered a lot of benefits that other schemes didn't, like more autonomy over the placements you complete and the length of the scheme – it seemed like the right amount of time for development, without being too long.
What is my role now and what do I do on a typical day?
I currently work as a policy and data analyst in the Forensics Policy Team. I work on the 'Impact of Forensics' project, which measures the impact forensic science has on the criminal justice system.
On a typical day, I meet with different police forces and universities to understand how we can work together to measure forensic impact and to set up studies with them to measure the impact of forensics.
What have I enjoyed most about the DDS scheme?
I've really enjoyed being able to experience totally different parts of the Home Office and I've gained a much wider understanding of what the department does compared to when I joined the scheme.
It's also been fantastic for meeting and making connections across the Home Office in such a diverse range of areas.
What are the main skills that you have developed on the scheme?
The key thing I developed on the scheme was confidence.
I came onto the scheme as a very shy person. This scheme has built up my confidence by gradually giving me opportunities to push my boundaries.
I've honed my project management skills, along with data analysis. The scheme has allowed me to develop my ability to work well in a large team as well as independently.
How would you describe the learning and development opportunities?
I've been very impressed with the learning and development opportunities on this scheme. I gained some really sought-after qualifications, such as PRINCE2.
I've been able to request specific courses or training opportunities depending on my interests.
What are your top tips for being successful on the DDS?
I think to be successful on the DDS you need to be adaptable. You'll work in lots of different Home Office environments in completely different roles and the more you're able to adapt, the easier it is to settle in and feel comfortable.
What happened at the end of the scheme?
I successfully secured a promotion to a more senior role in the Europe Directorate as EU Data Policy Lead.
This role is perfect for me as it combines my two areas of interest – policy and data.
What are the benefits of working for the Home Office?
The Home Office is a really great place to work because there's such a wide range of work going on across the department – there will always be something you're interested in.
I've found all the people I've worked with to be excellent, and the ability to have a flexible work-life balance has impressed me.
Introducing Michael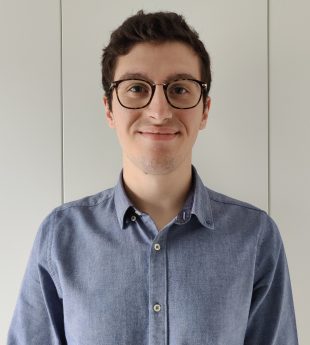 I'm Michael De Luca. After graduating from the University of Birmingham in 2016, having completed my undergrad in Genetics, I immediately put my degree to good use by working in bars and then a wine and spirits distributor for a couple of years! I joined the DDS scheme in 2018.
Highlights of the scheme
I have been involved with a huge range of projects and stakeholders across the breadth of the Home Office as part of the scheme.
Some of the highlights include:
working in a project support and project management office capacity on a no-deal Brexit contingency planning project
being one of the service managers on a confidential system
working as a business analyst on delivering the new caseworking system for overseas visa applications
Where to next?
I have been successful in gaining a more senior permanent position as a Business Analyst within the Borders, Immigration and Citizenship System Technology Portfolio.
What are your top tips for being successful on the DDS?
You will be treated as an equal to the rest of your team immediately in your placements, so being able to quickly understand where your work fits in to the project goals and approach, while being confident to input on team deliverables, is crucial.
Above all else, my advice would be to keep an open mind from day one and be ready to take on any challenges that may be offered.
If you are determined to make your career digital, think you have what we are looking for and want to be part of delivering large-scale, transformative and cutting edge technology programmes that make a difference in people's lives, apply here. Closing date 29 December.