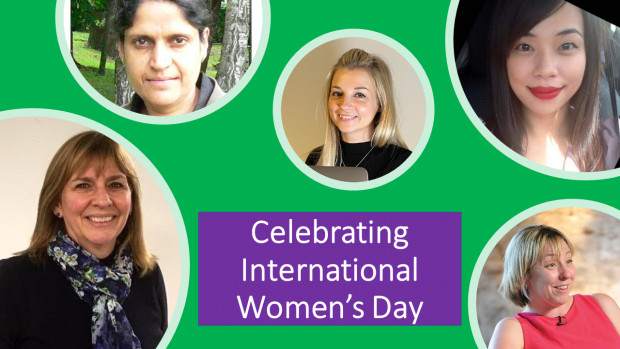 In Home Office DDaT we pride ourselves on being an open and inclusive organisation that champions diversity. Our tech teams work with cutting edge technologies in agile ways to create and deliver digital solutions that make a difference.
We canvassed some of the outstanding women in tech roles across our organisation asking: 'What does it mean to you to be a woman in tech?" Here are their replies.
April Watkins, Service Delivery Manager, Borders, Immigration and Citizenship System (BICS) Technology Portfolio, Croydon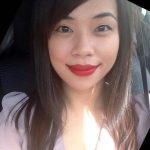 Hi, I'm April. I lead a team of developers and database administrators in the delivery of internal tech solutions to immigration colleagues.
When I started in the Civil Service I had no tech experience but was really interested in IT. I got my first tech role after job shadowing a colleague.
The Home Office has given me many opportunities to progress not only my technical skills but also my business, communication and organisational skills. I was never discouraged or overlooked for any events or training and was easily accepted as part of the BAME network and other cross-government working groups.
Being a woman with no background in tech, whose first language is not English has never been an obstacle. What matters is believing in yourself,  being passionate in developing your skills and surrounding yourself with the right people to help you reach your goals.
Charlotte Sides, Software Engineer, Digital Career Development Programme, Sheffield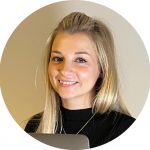 I discovered my passion for tech whilst automating user journeys and business processes in my previous job. After completing a web development course,  I knew I wanted to become a developer.
I joined the 18-month Software Engineering Digital Career Development Programme at the Home Office, perfect for someone starting a digital career. DDaT has sites all over the country – I joined the team working in Sheffield.
I've found that women's tech communities are empowering and helpful for career development. I attend monthly meetups to network with other women in the industry. Everyone is keen to listen, offer advice and lift each other up.
Sheila Philips, Senior Service Manager, Immigration Portfolio, Croydon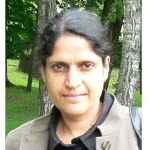 My name is Sheila. I joined DDaT as a Senior Service Manager in the Immigration Portfolio three years ago. I'm proud that I am the first woman from my generation in my family to work in tech and to use that tech in the Home Office to make positive changes to peoples' lives.
The Home Office values continuous learning - I now have my Certified Agile Service Manager certification and have been on several career development courses focussed on women, and increasing diversity in leadership.
I now oversee the successful daily operation of the Immigration Portfolio services and act as the interface between the business and the technology that enables those services, getting to know the end users and business stakeholders to understand their needs.
Angela Delahunty, Service Lead, Collaboration TechOps, Southport
Hi, I'm Ange. I've recently been promoted to Service Lead in the Collaboration TechOps team in DDaT providing the tech support that 30,000 colleagues in the Home Office need to do their jobs.
I came into DDaT with no IT experience at all. I was really interested in tech and I had loads of enthusiasm to learn. I'm sure that landed me my first job and now I make it a point to get my name out there and be available and approachable to my colleagues.
I think if you're interested in IT to the extent that you want to make it your profession then it doesn't matter if you're a woman or a man. My experience in Home Office DDaT has certainly been that I don't feel like it's been harder or easier for me being a woman in IT.
Carolyn Pratley, Programme Director, Home Office Biometrics, Croydon
I am the Programme Director for DDaT Home Office Biometrics. I came into tech through programme management, leading delivery of IT enabled change. In a world full of engineers and technical architects it is important to have some people who are less interested in the complexities of the technology itself and more focused on how we are going to get it out there and how it is going to be used.
Successful IT delivery involves not just solving the technical problem but also considering the ethical dimension of the capabilities that we are putting in place.
Although I did not set out at the beginning of my career specifically to work in tech, it has given me a career of over more than 35 years where there is always a new challenge and always something new to learn and one that I have been able to flex through the different stages of my life.
Susan Yarnold, Senior Technology Delivery Manager, BICS Technology Portfolio, Croydon
I'm currently responsible for several small delivery teams delivering tech products. But I had no tech background when I first secured a junior technical Project Manager role in DDaT.
Tech is quite logical and an analytical mind helps to quickly understand business processes and explain technical information to non-tech stakeholders in a way they can easily understand.
If planning a career in tech, be confident and take a risk in applying for roles that you think you might enjoy. And don't be stopped by stereotypes – I've found men and women can have different ways of approaching problems which makes for a really interesting environment to work in.
In DDaT there are mentoring programs and networking opportunities, such as diversity and inclusion support networks, to encourage and assist women with their careers and wellbeing.
Emma Bell, Engagement and Delivery Director, BICS Technology Portfolio, Croydon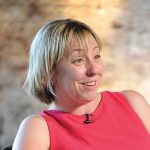 I lead on business engagement with our Border Force, UK Visas and Immigration (UKVI) and Immigration Enforcement (IE) colleagues defining problems and potential technology solutions to those problems. I have technical delivery responsibility for UKVI and IE and lead large multi-disciplinary tech teams.
A desire to learn and challenge myself outside of my natural comfort zone has helped to gain the trust of those whose entire careers have been spent in technology environments. I am proud that I can now use my breadth of role and experience to offer opportunities across several technical professions, demonstrating that there should be no barriers or stereotypes in the tech teams of 2021.
Home Office DDaT has many examples of inspirational women in tech roles at all grades, with coaching, mentoring and a myriad of learning and development opportunities available to all.