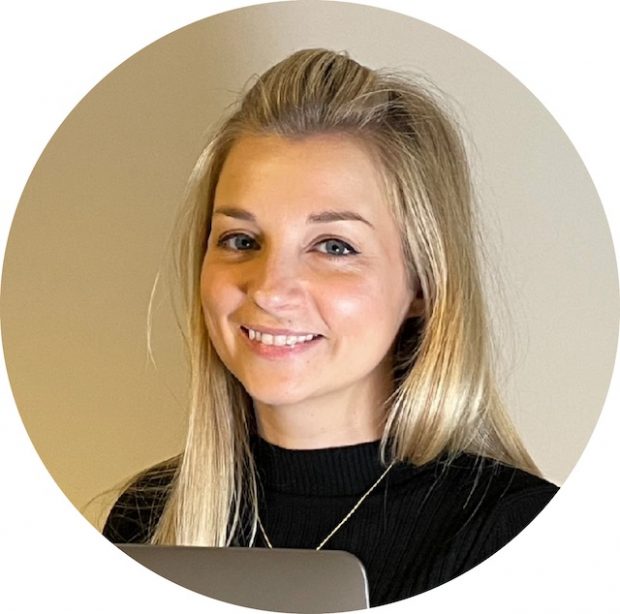 I fell in love with coding whilst attending an evening course for women in web development. The course made it clear to me that I wanted to pursue a career as a software engineer.
I handed in my notice to work full-time for a few months on my self-directed learning and built my portfolio. Then I came across the job advert for the Home Office Software Engineering Digital Career Development Programme on Civil Service jobs.
It sounded ideal for someone like me who was starting out a new career in developing. I applied, not thinking for one moment that a self-taught beginner would be accepted on the course, but here I am!
The Digital Career Development Programme at the Home Office
In September 2020 I started my new job. My first thought when I began the Programme was, 'I can't believe I'm getting paid for this experience!'. The exposure to different projects, tech and training opportunities is fantastic.
I've been collaborating with learners on other career development programmes such as content designers and user researchers. One of the most exciting projects is working to build a real-life tech solution for a local charity that helps people whose health is affected by their work keep their jobs.
Although I've spent the entire programme working from home, I've managed to build many close working relationships, as everyone has been really friendly and supportive.
Cutting edge projects and tech
I've worked on two Home Office projects, both of which have given me different insights into the software development lifecycle. The first was a legacy system written in PHP with a MySQL database. On this project, I learned all about the world of containerisation using Docker and Kubernetes.
The second project involved creating an app from scratch. I helped built a prototype using the Home Office prototyping kit, collaborating with users to make sure their requirements were met. Working on this app gave me the opportunity to work with Node.js, React.js and Java.
From building small apps at home to working on large-scale applications, it's been a steep learning curve for sure. Coupled with starting a new career remotely, it's definitely been challenging but 100% worth it. It's been so rewarding to see my skills, knowledge and confidence in software engineering increase throughout the programme.
From programme to a permanent position
I'll be rotating onto a new project soon - building something new, which will plug any gaps in my knowledge after the work I've been doing on legacy systems. I will apply for a permanent position here at the Home Office when the right opportunity arises.
And in the not-so distant future I hope to meet the wonderful people I've been working with virtually in person!
Why join the Home Office?
The Home Office is the lead government department for immigration and passports, drugs policy, crime, fire, counter-terrorism and police.  It has been at the front line of keeping citizens safe and the country secure since 1782.
Digital is changing the way the Home Office works, building and iterating online services that help keep the UK's streets safe and its borders secure. You'll get the chance to work on high profile projects that make a difference.
You'll receive a starting salary of £24,883 or £28,654 if you're based in London (£30,817 or £35,954 for software engineering and test engineering interns) and you'll get 25 days' annual leave plus bank holidays.
You'll also be able to join the Civil Service pension scheme and will have access to other benefits such as flexible working and season ticket loans.
Want to join the Home Office?
Applications for the 2021 Digital Career Development Programme are now live!
We're offering Programmes in the following eight roles:
Associate Developer (Software Engineer)
How to apply
You'll need to apply on the Civil Service Jobs website.
There are three stages in the recruitment process:
an initial application, in which you may be asked to submit a CV, examples of your work or complete an online test
a phone interview
a face-to-face interview and a practical task
The Home Office is committed to attracting and retaining talent from diverse communities and so we follow the Guaranteed Interview Scheme (GIS). This means applicants with disabilities only need to meet the minimum qualifying criteria to progress to the phone interview stages of assessment. You'll be able to tell us about any reasonable adjustments you might need to complete any part of the recruitment process.
If you're offered a role, you'll be put forward for security clearance. If you apply for security clearance you should usually have been continuously resident in the UK for five years.