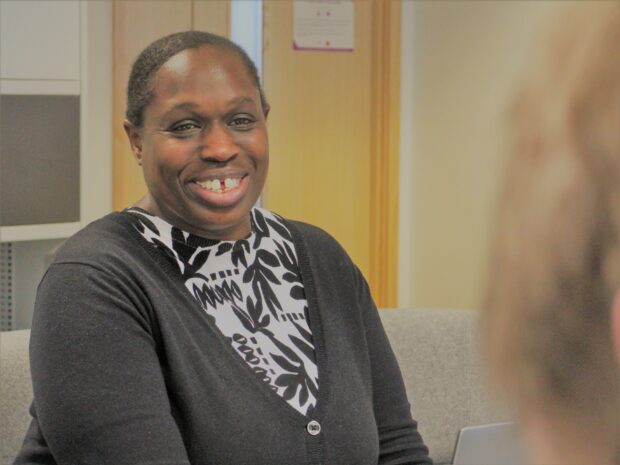 Having been a long serving civil servant with almost 20 years of experience under my belt in casework and management, I hadn't considered a career change until I saw this headline linked to careers opportunities on the Home Office intranet. And then it happened!
I had always liked the sound of working in the IT world but felt it wasn't for people like myself. However, the article stated that applicants didn't need related qualifications or previous experience – only the ability to think like a programmer.
I've always considered myself to be a natural problem solver and I felt this was the opportunity I needed to take me out of my comfort zone and undertake an apprenticeship in software development. It was too good to pass up and so I threw my hat in the ring and clicked the apply button.
When the pre-interview work arrived I admit I wondered what I had let myself in for. However, I'd already started the process and so I dedicated the next two weeks to learning Ruby, laying the foundations for my study and work over the apprenticeship.
There were many temptations and frustrations along the way, including being consumed by Orange is the New Black TV series as well as fitting the additional learning in with family life.
Three weeks in and I was sat in a pairing interview doing my stuff. This was the point when I went from having a job to really wanting to succeed in a role that I knew I would love.
I was selected for the apprenticeship and started the pre-coursework. Now my career opportunities have broadened, and I am excited for what the future holds. I'm able to transfer my softer, interpersonal skills into my new role as a software developer.
If anyone asks for my advice about this route to a career change into digital, data and technology, I tell them it's a lot of ground work to cover, but if you can organise your time and you really want it, it's definitely worth it. You'll get lots of help along the way and realise your true calling and potential.

We're setting high standards and we're building for the long term.
If you already work in government and are looking for a new opportunity click on this link to Civil Service Jobs to see more about this Home Office DDaT career opening. In addition to the apprenticeships we are recruiting for a number of other positions.
Search for Home Office jobs