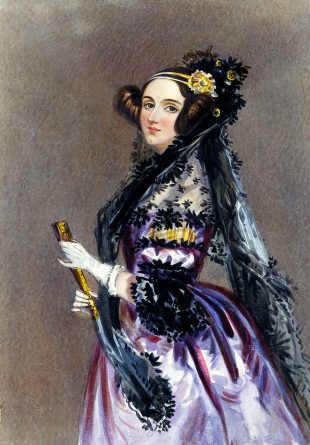 Who would put 'Croydon' and 'Ada Lovelace' together?
Well, if you solved this riddle - you!
If you spotted the anagram in the title and you know what's special about 9 October, it might be time for a new career. At the Home Office we are looking for individuals with an enquiring mind who care about the detail and have a passion for Digital, Data and Technology (DDaT).
Join our team as an apprentice
We are launching our campaigns for apprentice business analysts, data analysts and network engineers in Croydon, and cyber security apprentices in Manchester. You do not need related qualifications or previous experience – we are particularly interested in your enthusiasm, your mindset and your potential.
We know that those with a mathematical mind are likely to be a good fit for our roles, but we also know that there are school-leavers who haven't taken A Levels in STEM subjects who could thrive, and would-be career changers who would welcome the chance to pursue a different path now than the one they chose before they could be digital natives. We want our campaign to be open and inclusive, and our workforce to reflect the diversity of our population.
So we have focussed on the attributes we are looking for in our apprentices at entry level to identify those with a technical mindset.
We are looking for critical, logical, creative thinkers and problem solvers, those with attention to detail and the ability to analyse and identify patterns in information, trends and emerging issues. We need proactive people who demonstrate perseverance, who can work with a range of people and communicate effectively. You'll of course demonstrate passion for pursuing a career in DDaT, the role you apply for and public service.
Charles Babbage - the 'father of computing'
If you are interested in tech, you might know that today is Ada Lovelace Day. Recognised for noting the full capability of 'Father of Computing' Charles Babbage's 'computing machine', and one of the first ever computer programmers, she described herself as an analyst and metaphysician and Babbage described her as the 'Enchantress of Numbers'. A talented mathematician, Ada often looked at things differently from others, and she spotted that the potential of Babbage's Analytical Engine extended far beyond mere number crunching.
As the only legitimate child of the infamous poet Lord Byron, it's no wonder Ada's mindset was one of 'poetical science' and she was interested in how individuals and society relate to technology as a collaborative tool. So are we. After all, as we say in DDaT, it's all about people. Which is why our campaign is open to everyone – and we'd love to see more women, neuro-diverse and disabled, LGBTi+ and ethnic minority people join our inclusive team. If you think you have what we are looking for and you're ready for career in tech, start here.
For more information about becoming a DDaT apprentice at the Home Office please search CS Jobs where the roles will be advertised when the campaign goes live
Please note the closing date for the campaign is Monday 28th October 2019