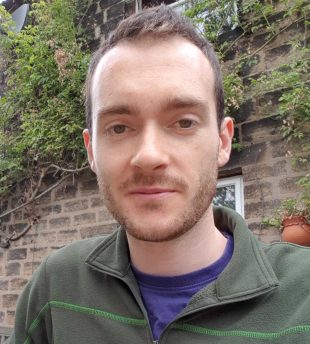 I first joined the Home Office in 2013. Prior to that I was an Administrative Officer at the Ministry of Justice. I've been and Administrative Officer in Asylum Casework and a Safeguarding Manager, protecting vulnerable asylum seekers from harm. I moved to Police & Public Protection Technology (PPPT) where I worked as a Systems Administrator for 8 months before my Software Developer Accelerator Apprenticeship (SDAA) started.
Switching careers
I was thinking about switching career and so during a career conversation with my manager I told her about a bootcamp similar to Makers in Manchester. My manager spotted an advert for a software developer apprenticeship at the Home Office and shared it with me. I applied and the rest is history.
For the past year I have worked as an Apprentice Software Developer in Home Office's PPPT. While most government apprenticeships spread the classroom-based learning over two years, the programme that I completed with Makers Academy front-loads training delivery during the first 12 weeks.
Intensive learning and development
The training is good but intensive and focussed on getting the fundamentals right while learning to tackle problems yourself. This approach has helped prepare me well, having picked up a number of tools for use back in the workplace.
Working as part of an agile team I have had the opportunity to apply a variety of software language skills and recently supported the Dev Ops team in addressing a key service deployment issue. I created a web app which gave users a choice of multiple deployed services which made a significant impact to both the end user and the team.
The work I'm involved in has an impact on giving the police the tools they need to carry out their duties and keep the public safe. I enjoy considering how the end users will be using the products and ensuring that's integral to how the products are developed.
Don't hold back on career aspirations
I would tell anyone who is thinking about a DDaT career in the not to hold back on their career aspirations. The Home Office is involved in a wide range of projects – don't be afraid to move teams or project. I've worked on four teams on my project and so I've been exposed to several programming languages and tools which has helped me understand the different challenges a software developer may face in their role.
I've recently started using React in my role which is a library for developing web applications. I'd like to get more experience of this tool and eventually take on more responsibility making the higher-level decisions involved in developing web applications.
Great place to work
The Home Office is a great place to work and offers benefits such as flexi and training opportunities.
My confidence has greatly improved and I am not afraid to take on more challenging roles and push and stretch myself further. Now I've finished my apprenticeship, it's given me the skills needed to apply for a promotion to Junior Software Developer. Wish me luck!
Note: Since writing this Will has heard that he has been successful both in completing his apprenticeship and in securing promotion. Well done Will, making double impact!