Are you interested in working as a software engineer on important projects that keep citizens safe and the country secure?
Read on to find out more about each stage of the Home Office recruitment process for software engineers, and join our live question and answer event on 12 May for the chance to put your questions to some of the teams designing, building and maintaining the technology behind the services we provide. We'll also talk more about some of our current opportunities.
The Home Office recruitment process
Hello, I'm Tommy. I'm a Home Office recruitment lead and I speak to software engineers considering joining the Civil Service every day. So I know our recruitment processes can seem unfamiliar or even daunting for candidates.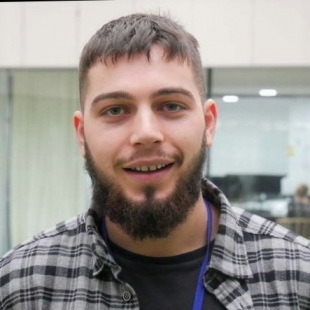 In this post I'm going to break down the application process for you and provide some top tips on how to successfully apply for one of our great tech roles here at the Home Office.
We advertise our vacancies on Civil Service Jobs. You can set alerts to receive emails for roles you're interested in. Once you've found a role you'd like to apply for you'll see that our recruitment process consists of three stages:
The application
The technical test
The panel interview
The application – your CV and personal statement
When you apply for one of our roles you submit your application through the online civil service recruitment portal, Civil Service Jobs.
Your initial application is comprised of two elements: a CV and a personal statement.
Your CV should include both your 'Employment History' and 'Previous Skills and Experience'.
Your personal statement must address, in no more than 500 words, why you are a good fit for the advertised position.
We'll ask you to remove information that identifies you (for example your name, age or place of education) so that you'll be judged on merit alone and not your background, circumstances, race or gender.
Application tips:
It's crucial that your application demonstrates how you meet the essential criteria set out in the job advert.
You should include enough information and examples that demonstrate your skills and experience.
You should give yourself plenty of time. You can start an application and come back to complete it before the job advert closes.
The technical test
Your application will be reviewed by our software engineers. If your application is successful, you will be invited to complete a technical test. Detailed instructions about the test will be provided in your invitation.
A technical test is a great opportunity for you to show us your technical capability in a structured and transparent way. We have an assortment of tests to assess different skills depending on the role.
You'll have the chance to let us know if you need any reasonable adjustments made that will help you feel supported when you take the test.
We make sure that you have plenty of time to take the test – we want you to have the chance to give your best and not feel too rushed.
If you pass the test, you'll be invited to an interview.
Technical test tips:
We want you to show us how you approach problems, so take your time to understand and consider the problem you're being asked to solve.
Be creative.
Show your thinking as comments to help assessors understand your approach.
The panel interview
We'll conduct a virtual face-to-face panel interview with you. The panel will consist of three people from the Home Office. You'll be asked if you require any reasonable adjustments for the interview.
For software engineering roles it's likely that you'll be asked a combination of technical and experience-based questions. Some may be closely aligned to the 'essential criteria' in the job advert.
We map our roles to the Skills Framework for the Information Age (SFIA). At interview we'll ask you questions based on the competencies listed in that framework. We'll attach the SFIA document to our job adverts to help you prepare for your interview.
If you attend an interview with us we'll provide you with feedback, regardless of the outcome.
Interview prep tips:
Review the SFIA document for the advertised role via the SFIA website or the PDF document attached to the advert to see what's required for the skill level.
Familiarise yourself with the role before attending the interview. This information can be found on the CS Jobs 'Advert Details' tab.
Prepare relevant examples of the times when you demonstrated the skills and experience required.
Join our online question and answer event on 12 May
We're a technology organisation, focused on developing products and services, but people are at the heart of everything we do. We want our recruitment processes to be engaging and enjoyable and we want to provide as much transparency and support as we can around how you'll be assessed at each stage of upcoming recruitment rounds.
Join us at our software engineering live event on 12 May where you'll have the opportunity to meet the engineering team and ask us questions about what it's like to work with us. Register here.
To explore the Home Office Digital, Data and Technology profession more, visit us on:
Good luck with your application!