The Government Digital Service (GDS) has produced guidance on writing for government services. While using simple vocabulary and short sentences is great advice, the guidance is written with native English speakers in mind.
There are some government services that users access outside of the UK, for example visa applications. In countries where English isn't the first language, but English skills are good, such as Sweden and Holland, users should also be able to comfortably use the service. In countries where the grasp of English isn't as good, for example Thailand and Kuwait, problems are evident.
Since April 2015 many UK visa applicants have had to pay an immigration health surcharge (IHS). Analytics show the average time spent on the IHS payment summary page is 4 minutes worldwide. This compares with 15 minutes for users accessing the same page from Thailand.
We can't prove this is a direct result of users struggling to understand the content on the page, but it may be a contributing factor.
To give non-native English speakers the best chance at using our services, we've put together the following tips.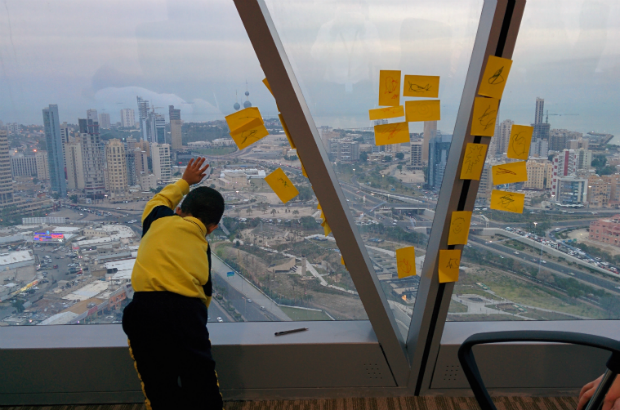 1) Use words that translate directly
Choose your words carefully and consider their various meanings. Take the word 'maintenance', for example. In the UK it can refer to money used to support someone. More often it describes the work needed to keep something in good condition.
We've observed some users copying questions into a translator when they don't confidently understand what is being asked. This can be problematic when there aren't direct translations of certain words between languages. Using the word 'money' instead of 'maintenance' is not only simpler English, but will translate more accurately.
2) Don't abbreviate
The GOV.UK style guide recommends using eg and etc but acknowleges that these terms might confuse some users. To avoid confusion, particularly for non-native speakers, it is clearer to use 'for example' and far clearer to use 'specifically'.
Abbreviating through punctuation can also puzzle non-native speakers. Think of all the uses of a forward slash (/). It could represent division or show a strong connection between words. For example, if we ask users about their 'parent / legal guardian', they might not realise this means 'parent or legal guardian'.
3) Don't use contractions
We just used a contraction, and that's okay. Most readers of this blog are probably native speakers. GOV.UK recommends using contractions because words like 'cannot' and 'should not' can sound archaic and formal.
For non-native speakers writing 'not' makes the negative clearer and helps ensure the meaning of the sentence is not lost.
4) Keep paragraphs short
Research has shown that dense content puts off most users. For those whose first language isn't English, long sentences and paragraphs can be even more confusing.
In testing we've seen participants use the mouse to highlight a sentence in a paragraph, making it easier for them to read it.
Putting key sentences in a paragraph of their own will help deliver the message and make the sentences easier to read over several times.
5) No ifs and/or buts
As with paragraphs, sentences should also be short and to the point. A sentence with several clauses may work better as several sentences.
Too many 'ifs' and 'buts' can make the content harder to understand. And if you start to throw 'howevers', 'unlesses', 'neithers' and 'only ifs' in the mix, there's every chance the user might misinterpret what you've written.
6) Avoid idioms
A person typically needs advanced knowledge of a language to understand idioms. A phrase that seems commonplace to a native Brit, such as 'in one sitting', can be difficult for a non-native speaker to grasp.
We often talk about 'wear and tear' and it even comes up in many legal documents. Non-native English speakers may not recognise it as a phrase, and look up the definitions of the individual words. This example is a learning from our recent passport exemplar work, where users thought the phrase didn't apply to their passports as they weren't torn.
7) Get involved with user research
As native speakers it can be difficult to think about which words and phrases might confuse a non-native speaker. It's essential for content designers to get involved in usability testing to see which content users have trouble understanding.
A good approach is to prepare several different versions of the content, and ask the researcher to try them out during the sessions.
8) Write in Plain English
Our last tip is to always write in Plain English.
Internally, government services can be very complicated, and the challenge is to translate them into a language that everyone can understand. Doing so will help create services that more people can successfully use, whether they're native English speakers or not.
Let's share
Do you have a different approach or thoughts on what we're doing? We would love to get your thoughts, inputs and experience in the Comments section below or via twitter.