Hello! Between the two of us we are the Assisted Digital Research team within Home Office Digital. We're here to help make online services better and more inclusive, by ensuring those who might struggle to use them are properly researched and included in the design.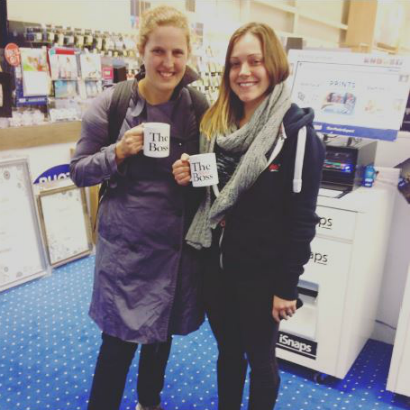 What is assisted digital?
Assisted digital is, simply, support for users who need the help of another person to complete an online service. Government has a commitment to make sure services are available to everyone and anyone. This means that for every service moved online, support should be available for all users to access and use them equally.
Assisted digital in the Home Office
Since forming our new research team In January 2015, Clare and I quickly realised two things.
We needed to work more closely with other areas of the Home Office, in order to properly research our users.
Project teams working on new services were struggling to carry out the research they needed to pass service assessments.
Since our formation, we have been carrying out longer pieces of research with the help from customer insight groups at the Home Office and our contact centres, among others.
The research we've been doing is already benefitting several projects. We have also joined forces with specific projects to help them meet the digital by default service standard.
Recently, the family visa project, part of the Digital Customer Journey, passed their GDS Alpha assessment with excellent feedback on the projects and our research, particularly around understanding user needs.
What we've been working on
Initially, our research was heavily focused in UK Visas and Immigration (UKVI), where we kicked off a discovery project, researching users in the heart of a community, through field research in the Greater Bradford area. This was done with the help of the local authority and the local Community Advice Network. This brought us lots of insight into UKVI's assisted digital users.
The outputs of this discovery research was a better understanding of user needs and some hypotheses around what kind of support will meet them. We are now planning to test these in a controlled trial (watch this space!).
This will let us see if the support we roll out will in fact meet those user needs. We'll also see if this will be worthwhile and cost effective for UKVI.
Further work and sharing our research
Our work so far has received a lot of attention in the department and wider government. We are also working closely with Government Digital Service colleagues to make sure our work has their support, and this also gives project teams confidence in our recommendations.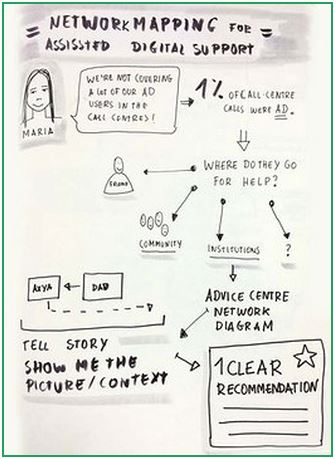 As well as delivering research, we're in the process of applying service design techniques to provide a raft of assisted digital support tools for Home Office services. These use multiple communication channels (such as web chat, telephone lines and face-to-face support) and can be used and tailored by multiple projects.
We're always interested to share our research approach and hear about the work going on elsewhere in government on assisted digital. You can contact us at UserResearchDesign@homeoffice.gsi.gov.uk
Follow @maria_rosala, @clarewilcockson and @HODigital on Twitter.